Step 1
Take the chicken wings in a large bowl. Add olive oil, sweet paprika, black pepper powder, salt, garlic paste, and HOC Original Buffalo sauce. Toss it well and marinate the chicken for 30 minutes to 1 hour.
Step 2
In a separate wide bowl, combine the flour, potato starch, cornflour, sweet paprika, salt and black pepper powder. Mix it well.
Step 3
Once marinated, take the chicken wings and coat them properly in the flour mix.
Step 4
Fry the coated chicken in hot oil until it turns golden brown in colour & is crisp from all sides.
Step 5
Take the fried wings in a bowl and drizzle the HOC Original Buffalo sauce on it. Mix & coat properly. Season with black pepper powder and garnish with spring onions.
Step 6
Your fried buffalo wings are ready! Serve with sides of your choice.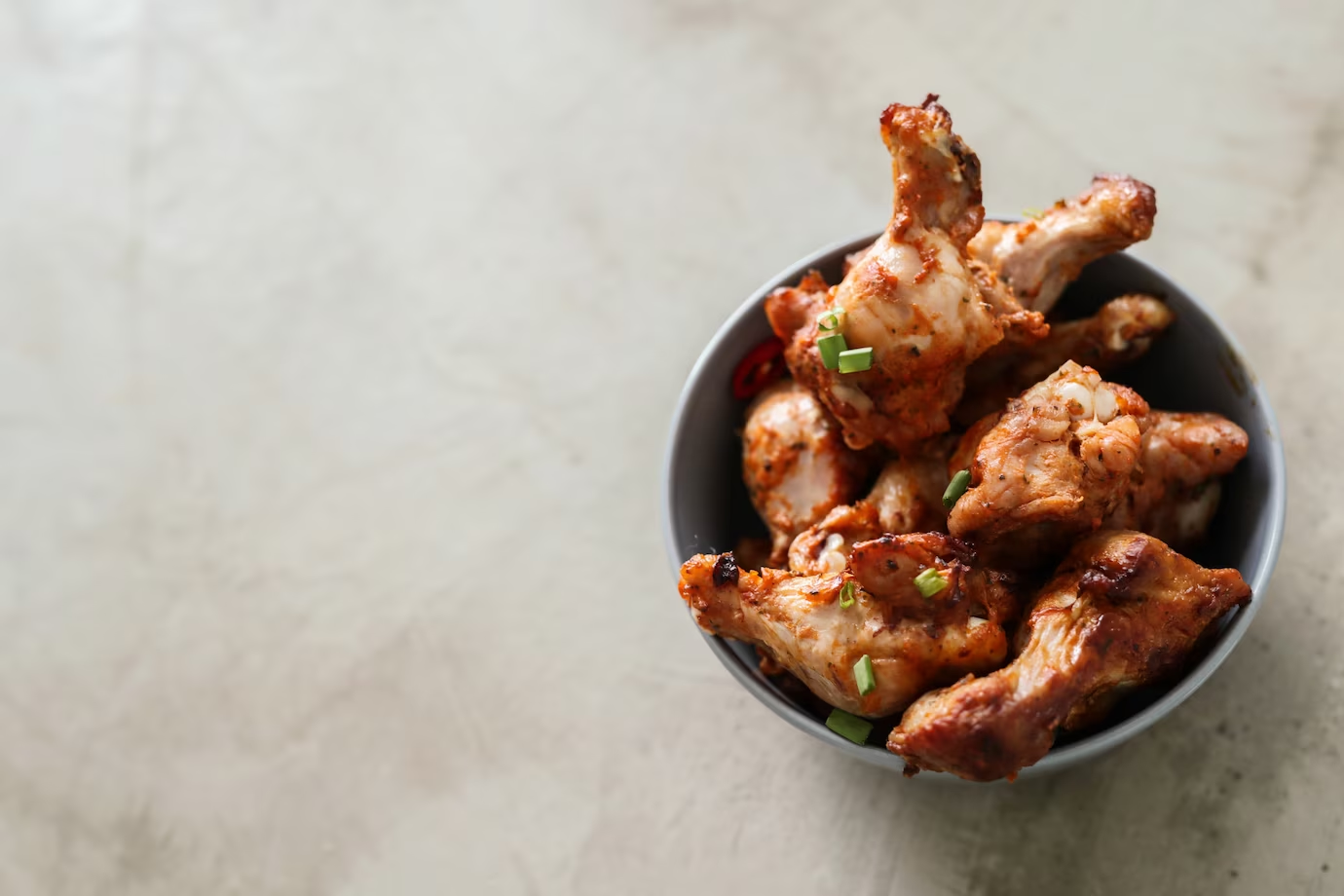 Frequently Asked Questions(FAQs)
What's the secret to making these wings fly off the plate?
Get ready for take-off! Our fried Buffalo chicken wings boast a crispy coating and mouth-watering sauce that'll have everyone reaching for seconds.
How do I achieve fry-tactic crunchiness?
Reach the crispy pinnacle! Master the frying technique to ensure these wings soar to golden, crunchy heights.
Are these wings worthy of the Super Bowl party?
Touchdown! Our fried Buffalo chicken wings are game-day MVPs, scoring big points with every crispy, saucy bite.
What's the best sidekick for these Buffalo wings?
A dynamic duo! Serve them up with crunchy veggies and creamy dips, and watch the flavours soar to new heights.