Chicken Pizza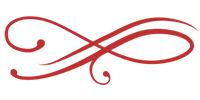 Peri Peri Chicken Pizza
This is the coming together of two best foods – Chicken & Pizza! With perfect blend of spice, complimented by the creaminess of mozzarella, this is a quick & easy recipe for a fun family dinner.
15 mins
Serves 2 – 3
BBQ Chicken Tortilla Pizza
Earthy BBQ flavour put together with your favourite chicken, this is a great dish for everyone who loves a thin crust pizza. This is a quick and easy dinner recipe that's healthy, tasty and fun!
15 mins
Serves 2 – 3