Step 1
Preheat the oven to 180 degrees.
Step 2
Heat the oil in a pan and add the chicken, garlic powder, chilli powder, black pepper powder, and salt. Cook for a few minutes.
Step 3
Add the HOC BBQ sauce. Cook for 5 minutes, or until the sauce reduces to about half.
Step 4
Remove from the heat.
Step 5
In a tray, spread out 2 handful of tortilla chips.
Step 6
Layer the chips with half of the chicken, vegetables, bacon, cheese, and parsley.
Step 7
Repeat the same with the remaining ingredients.
Step 8
Bake in a preheated oven for about 15 minutes.
Step 9
Top it off with some sour cream and serve!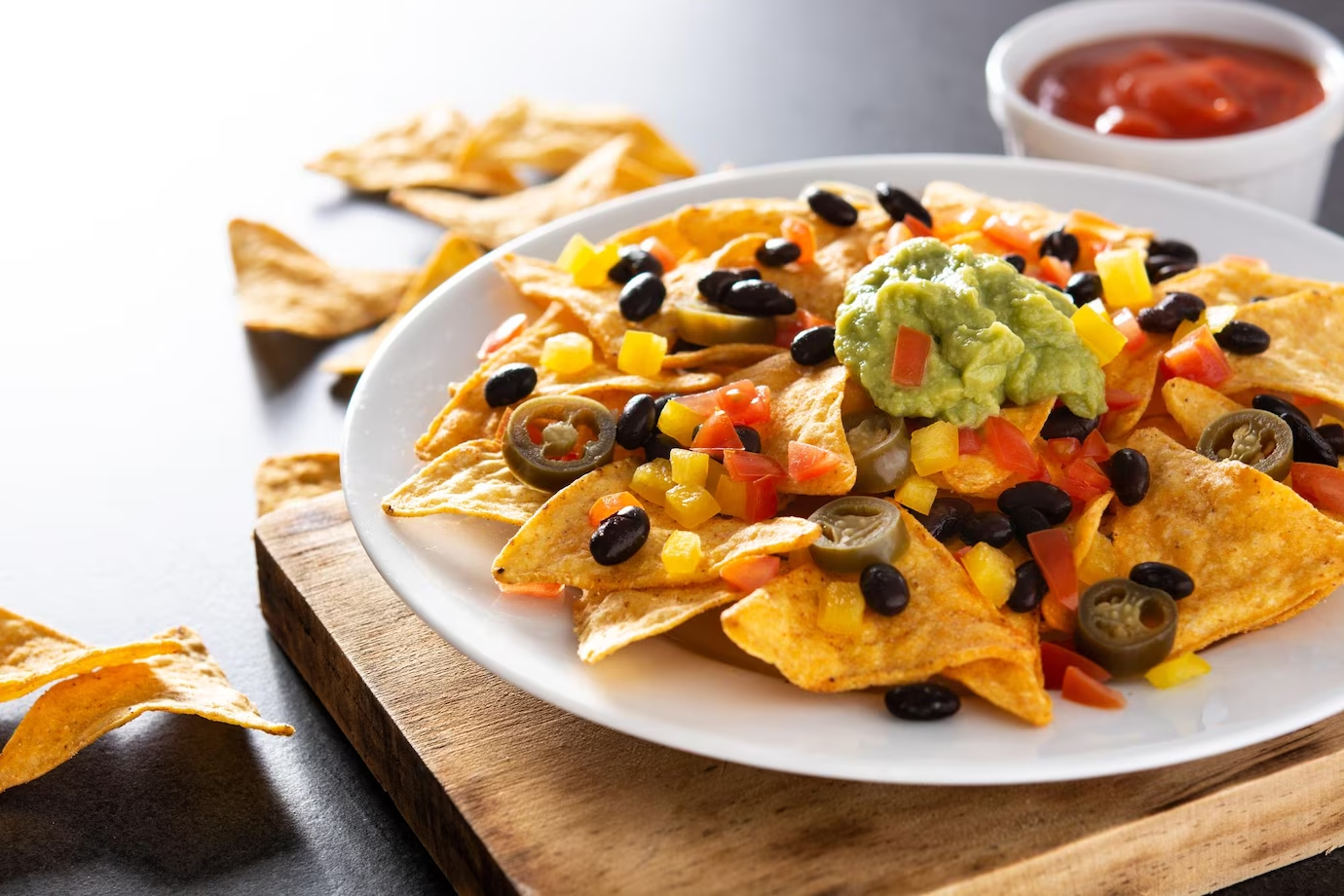 Frequently Asked Questions(FAQs)
Can I use store-bought tortilla chips for this recipe?
Absolutely! Store-bought tortilla chips work perfectly fine for BBQ chicken nachos. However, for a more authentic touch, you can make your own by baking or frying corn tortillas.
How can I prepare the chicken for nachos?
You can use precooked chicken, such as rotisserie or leftover grilled chicken. Shred the chicken and season it with a blend of spices like chili powder, cumin, garlic powder, and salt for added flavour.
Which cheeses work best for BBQ chicken nachos?
A combination of cheddar, Monterey Jack, and queso Blanco is ideal for achieving a delightful cheesy blend. Shred the cheeses yourself for better melting.
How do I prevent the nachos from getting soggy?
To avoid soggy nachos, ensure you arrange the tortilla chips in a single layer on the baking sheet, avoid overcrowding, and use just enough BBQ sauce to add flavour without making them too wet.
Can I make BBQ chicken nachos on a grill?
Yes, you can! Assemble the nachos in a foil packet or an oven-safe dish and place them on a preheated grill. Cook until the cheese is melted and bubbly.
Are BBQ chicken nachos kid-friendly? Absolutely! Kids tend to love the combination of cheesy goodness and sweet BBQ sauce. You can also adjust the level of spiciness to suit their preferences.