Step 1
Combine the chicken and the HOC Peri Peri sauce and marinate it for a few hours.
Step 2
In a grill pan, take 2 tsp oil and cook the chicken pieces well from both sides, until they're golden in colour
Step 3
Heat oil and make scrambled eggs in a wok. Keep aside.
Step 4
In a bowl, mix the bell peppers, sweet corn, black pepper powder, salt, and yellow food colour. Steam for 10 minutes
Step 5
Mix the mayonnaise with HOC Peri Peri sauce to make the dip, keeping the spice as per your preference
Step 6
Combine the grilled chicken, steamed vegetables and the rice. Mix well
Step 7
Serve with the peri peri dip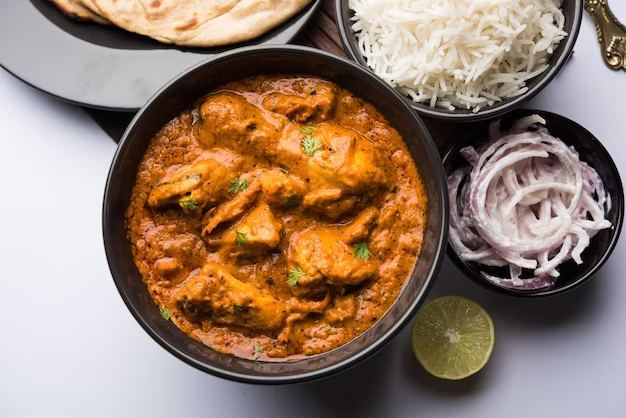 Frequently Asked Questions(FAQs)
Can I use a rice cooker to make chicken rice?
Yes, a rice cooker can be used to cook chicken rice, especially if it has a steaming function.
How do I achieve perfectly cooked and tender chicken for chicken rice?
Brine the chicken before cooking, and use the correct cooking time to ensure tenderness.
How can I enhance the taste of chicken rice?
Adding a dash of sesame oil, drizzling soy sauce, or serving with a spicy chili sauce can elevate the flavour.
Is it necessary to use chicken broth to cook the rice?
Chicken broth adds extra flavour, but you can also use water if you prefer a milder taste.
How long can I store cooked chicken rice in the refrigerator?
It is best to consume cooked chicken rice within 2-3 days when properly stored in an airtight container.